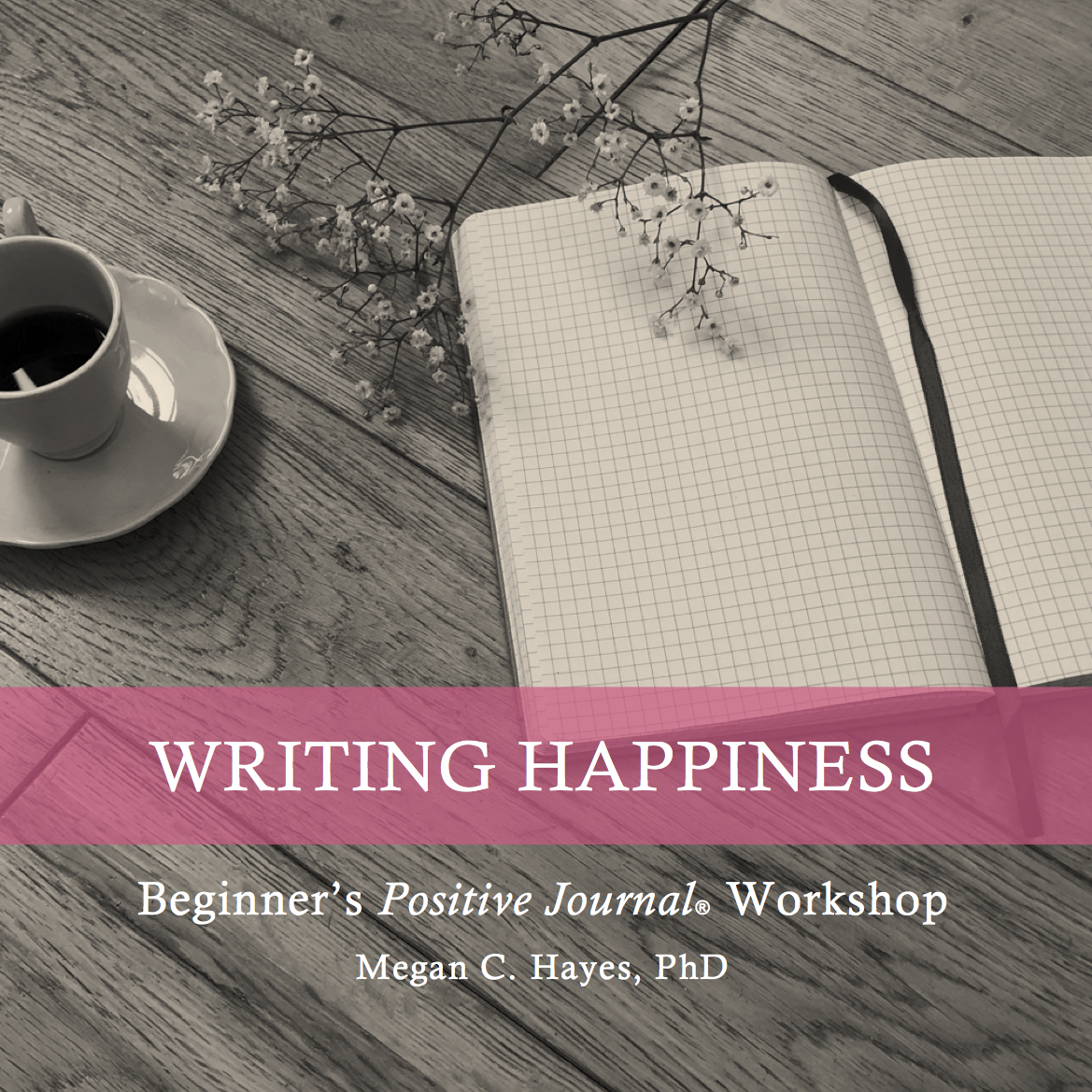 Writing Happiness
The Beginner's Positive Journal® Workshop
Are you ready to put positive psychology into practice? Do you want to make journal writing a joyful, fulfilling practice in your life that can help you positively navigate, discover, support & create happiness?
If so, this instant-download DIY workshop is for you.
You will benefit from the workshop if:
you have never used a journal;
or, if you have used a journal but you want to develop this practice using the Positive Journal method;

or, if you have read Megan's book and simply want to learn more.
The workshop is self-study and is made up of five sessions (mini workshops within the main one). You can choose to complete these over one or two intensive days, once per day over a week, or once per week over five weeks—the choice of pace is completely up to you.
You will get:
A 22-page printable workshop booklet, including the material for each session and powerful step-by-step exercises (not found anywhere else)
An introductory video by Dr Megan
5 optional personalised support emails (one per session) with Dr Megan
Bundle of extras: guidelines for daily Positive Journal writing, helpful 'Dos & Don'ts', and a list of further resources for your Positive Journal practice.
Get it now (click below to download the workshop instantly!)


You will receive all of the above in a single handy ZIP file. If you encounter any issues with your download, contact: megan [at] meganchayes [dot] com